Moranta Tower: first fully ECOPact project in Mexico reduces CO2 by 30%
Grupo DAGS, one of the main developers and construction companies in Mexico's Monterrey, is building the Distrito Karena development in the neighbouring city of Saltillo. The developer was looking for a sustainable solution to build the Moranta Tower, a multi-use building for living, working, shopping and leisure.
Holcim met the challenge by supplying ECOPact low-carbon concrete, making the Moranta Tower the first fully ECOPact project in Mexico. Holcim's SMARTCast digital technology optimized the concrete mix design before the pouring began for more efficient and sustainable construction.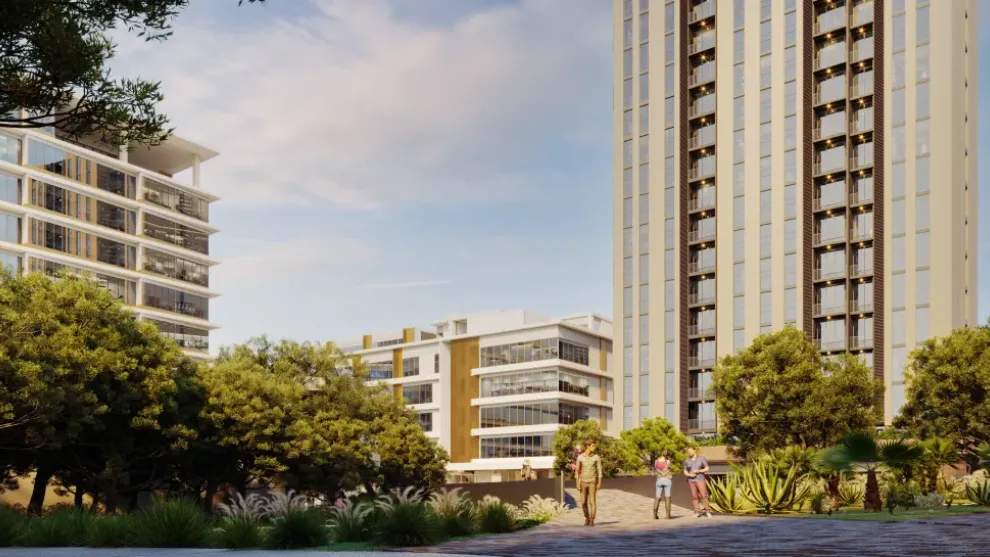 Upon completion in early 2024, the tower will become the first fully ECOPact building in the country and will provide 106 apartments, a commercial space and a wide range of amenities to the inhabitants of Saltillo.
Torre Moranta: A stylish 21-floor building for living, working, shopping and leisure
First fully ECOPact concrete building in Mexico, with 30% less CO2 and 100% performance
SMARTCast technology maximizes ECOPact performance for faster, more efficient and sustainable construction