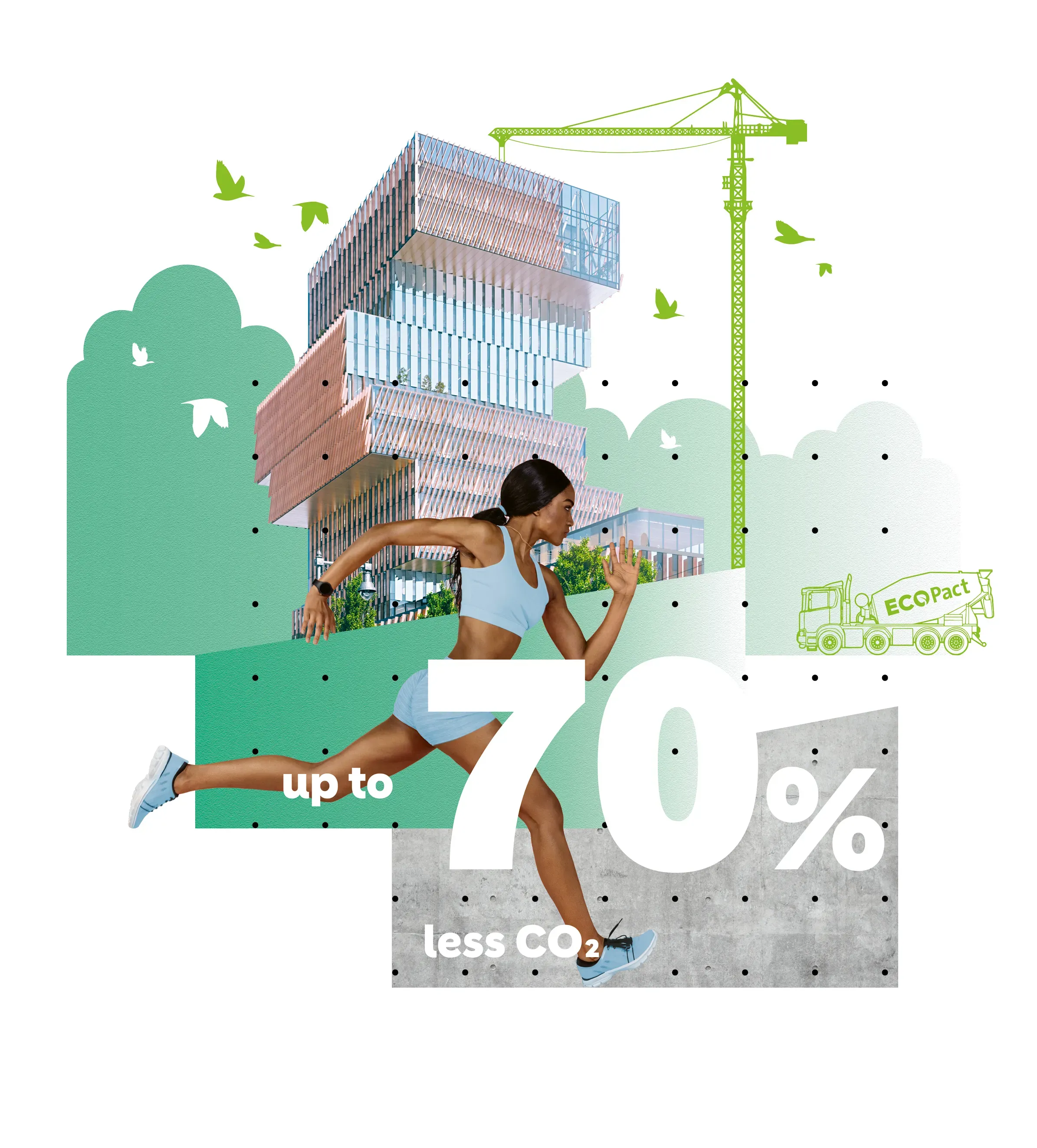 ECOPact is the world's broadest range of low-carbon concrete. 
It offers up to 70% lower CO2 emissions compared to the Australian National Life Cycle Inventory Database benchmark (AusLCI).
Accelerating the transition to a net-zero future can only happen with net-zero construction.
At Holcim, we are committed to help our customers reduce the footprint of their buildings and infrastructure to build better, and more, with less. 
So, together we can build progress for people and the planet.
Image

Get in touch
to join the ECOPact
Want to learn more about what ECOPact green concrete can do for your next project? Drop us a line and someone from our team will be in touch.
The Latest ECOPact Projects
From homes and offices all the way to industrial sites and key infrastructure, ECOPact is helping to build low-carbon and gain green building certifications around the world.