Diversity and Inclusion
Expectations are high for business to be part of the solution in tackling climate change, inequality and other global challenges.
The Holcim Team
The team at Holcim provides a safe environment to speak up, enabling opportunities for our people to share their diverse perspectives and ideas. Our people have equal access to employment and development opportunities based on ability, performance and potential.
Holcim understands the value of promoting and supporting an increasingly diverse workforce, creating a culture that empowers problem solvers, creative thinkers and innovators, delivering the best outcomes for our customers and our business.
Our employees are treated fairly at work – respecting and supporting human rights and nondiscrimination. This is underpinned by our five values; Partners, Passionate, Pioneers, Performance-driven and Positive, and standards set out in the Holcim Code of Business Conduct.
Diversity is understanding that each individual is unique and recognising our individual differences. Diversity encompasses diversity of demographics, diversity of thought and diversity of approach. Inclusion at Holcim means valuing and celebrating differences. Inclusion exists where everyone feels respected, valued and safe to contribute.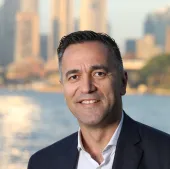 "By embracing diversity and being a truly inclusive employer, we enrich every decision and discussion, maximising our effectiveness and enabling us to give greater value to our customers." 
We continually review our policies and processes to ensure equal opportunities and treatment towards our people, visitors, clients, customers, suppliers and third parties. We seek to manage any diversity issues which arise in a fair and sensitive manner.
A Committee has been established to support the implementation of Holcim's Diversity and Inclusion Strategy. Aligned to four strategic priorities, we aim to promote improved diversity outcomes, foster an inclusive workplace culture, and enable Holcim to attract and retain the best people.